SoDi App is developed by Mr. Kartik Kinge (BT16ECE003), final year student of IIIT Nagpur.
SoDi is an Augmented Reality application to help people visualize proper social distancing. It is advised to keep a distance of 6 feet with each other when you are in public places during coronavirus pandemic
The application uses ARCore surface detection to track the surface and draws a circle of radius 6 feet around the user. The goal is to keep everyone out of your red zone to follow proper social distancing when using the app.
App Download Link: https://kingekartik.github.io/SoDi-Social-Distancing-AR/SoDi.apk
For SoDi Apps demonstration snaps see below;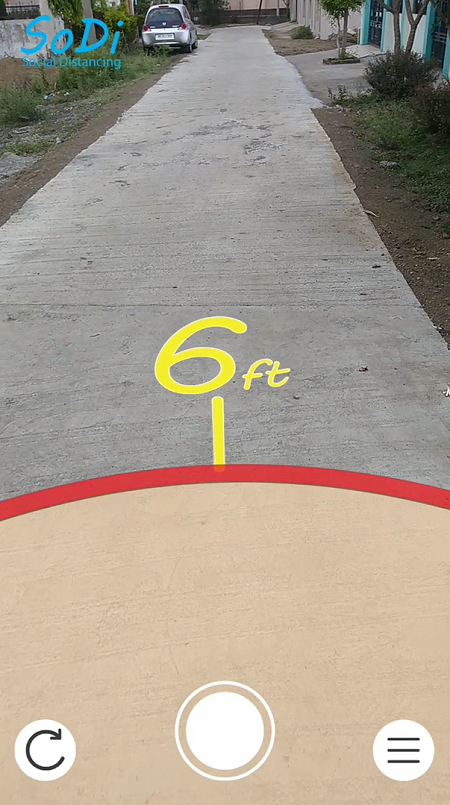 SoDi Apps demonstration see video